Founding Attorney
December 13, 2015
With a unique career in Broadcasting, Post-Production and Advertising, Mr. DeGeorge brings a wealth of experience to his clients.  He has first hand experience using copyrighted material to develop film and video content for Broadcasting and Cable Networks such as the Golf Channel, Turner Studios, CBS/Viacom and Starz Entertainment.
Mr. DeGeorge has worked on international campaigns for companies such as Disney, Nintendo and McDonald's through his work with global advertising agencies such as Leo Burnett, YnR, DDBO and Disney Advertising.  Mr. DeGeorge has also worked in the trenches as a photojournalist for Broadcast News stations in New York (NBC) and Florida (CBS and Fox).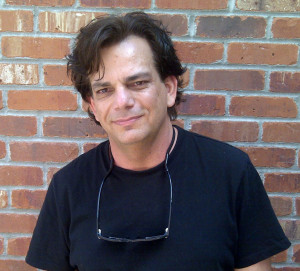 Mr. DeGeorge's law practice is a continuation of his Advertising and Media career.  Bringing first-hand experience to privacy issues, defamation, copyright, trademark law and media law, he helps clients in and out of court.
Adept in technology, Mr. DeGeorge communicates well with engineers and other technology professionals in understanding the heart of technology and patent licensing agreements.  Mr. DeGeorge harnesses his experience in these areas to be an effective advocate for his clients.
In addition to his legal credentials, Mr. DeGeorge is also a Certified Information Privacy Professional having received the CIPP-US certification from the International Association of Privacy Professionals.
Mr. DeGeorge is a graduate of the S.I. Newhouse School of Public Communications at Syracuse University in Syracuse New York.  He received his Juris Doctor at the University of Denver, Sturm College of Law, where he was a member of the Sports and Entertainment Law Journal.  Mr. DeGeorge is licensed to practice law in New York, Florida and Colorado.
Use our Contact page to find out how Mr. DeGeorge can help you.